Reliable Van Hire in London and UK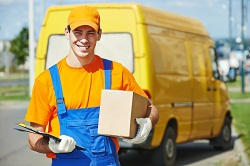 It is obviously cheaper to invite your friends and family to help you when you are moving house. But chances are that not all of them might be available on the same day at the same time, or that none of them might have a van or a lorry to carry your bulky refrigerator and sofa. It may also be that you are up against a deadline to leave the flat and cannot afford to delay or drag out the moving out process according to when your friends are available. Although it might not seem so at first glance, but hiring a moving van is probably the best option in these situations. Although it will cost you, the ultimate expenditure spend on a van hire will probably be less that the cost of parking fees, fuel costs and insurance put together if you were to do this yourself. Plus, hiring a removal van usually comes with a very helpful man who will assist you in executing the move swiftly and easily.

Hire Man with Van is a trusted London removals company that leases out vans on hire for moving any kind of cargo. We have a range of vehicles available in different sizes to suit your varying needs. Additionally, our vans are equipped with lifts, ramps and side access for easy loading and unloading as well as safety straps and boxes that will help protect your items from damage during transit. All our commercial vans are attached with GPS trackers to help monitor them during transit, plus our drivers are trained in handling any kind of crisis that might arise during transit. Since our crew has served all over London and most of the UK, we are well aware of the road conditions and traffic and can plan routes that will take us quickly and safely to the delivery address. To know more about our man and van hire, give us a call at 020 8746 9666 to speak to one of our executives.

Besides transport, we also provide a moving crew, depending on how many members you would need to help you carry, load and unload your belongings. Our other removals packages include packaging service and supplies, rubbish removal and recycling as well as insurance. Because we like to go out of our way for our customers, all our services are flexible so suit your needs. When you book with us, we will come to your house to pick up the items at any time that suits you. If you are not sure which kind of removal vehicle you require or you have special requirements, we will send you a team representative who will make the assessment for you or you can do the same over the phone or online. Whether you need to hire the van for a day or one month, we will offer you a quote that is very hard to beat in the market. If, for some unfortunate reason, you have to cancel the move on the scheduled day, we have very flexible cancellation and rebooking policies that will not save you a lot of money.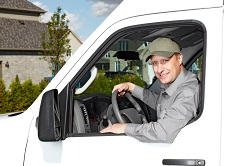 At Hire Man with Van, we try our best to help you in more than one way to execute your home and office removals successfully. Our vast network of loyal and satisfied customers is evidence to the fact that we have mostly succeeded in providing a reliable, fast and affordable removal van hire service for all kinds of clients in the UK. To know more about our extensive range of moving vehicles and how we can tailor a movers package that suits your moving needs, give us a call at 020 8746 9666 and talk to one of our specialists for expert advice.