Call us for a Man and Van Hire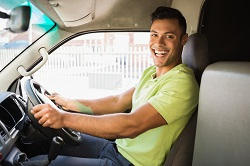 One of the most popular removals services that most of our customers use is the man and van hire. If you are a proud do-it-yourself who likes to do most of their moving themselves, then this service is the perfect choice for you. Packing your belongings can be managed with the help of family and friends, but it can often be difficult to arrange for a transportation to take your belongings from your old home to the other. Hire Man with Van provides some of the most reliable and cheap man and van services in London for all kinds of moves. To get in touch with us for your moving needs, give us a call at 020 8746 9666 and let us help you organize your move.

Whether you need to get your couch home from Ikea or carry your heavy boxes to the new address, our man with a van is available to help you sort any kind of transportation issues. Not only that, we can also provide you additional help if you require a helping hand with the packing and carrying. Depending on the kind of job you offer, we can allot you a team of two or more men who will assist with the process. All our movers are trained experts in moving all kinds of goods – heavy, fragile or expensive- and have the necessary equipments to do the job. Our company has a range of transport vehicles available in all shapes and sizes that are available to you according to your needs. Depending on the kind of cargo you are loading, we can also send you vehicles of the appropriate size and equipped with ramps, lifts and safety devices that will ensure that your belongings are transported safely and with care.

We know that moving can be a bit strenuous and so we are here to help to make it easy for you to get around London. Our man with a van will be well acquainted with the city streets and that of the surrounding suburbs so you can rest assured that your items will reach you through the shortest and safest route possible. Our vehicles are always tracked during transit so at any given moment, we know where your cargo is. Besides, our drivers are trained in handling any kind of crisis that might happen during transit. If you are still worried about your possessions, we also have the option for goods in transit insurance that will cover any damage sustained by your belongings during the transfer.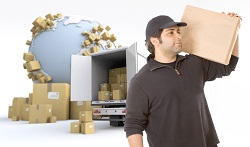 Our moving van services are extremely popular with students looking for light removals, eBay, Gumtree sellers and other online shoppers as well as people who have only one or two light packages to courier. But that doesn't mean that we are ill-equipped to handle large scale and complex office and house removals. Our exceptional team of removal professionals have years of experience in the van and man removals and delivery industry, during which they have gathered proficient experience in moving a number of homes and businesses, both large and small. This experience has inspired us to expand our services beyond providing transportation only. This is why, besides man with van transport, we also provide other services such as packaging, rubbish removal, end of tenancy cleaning etc. - jobs that you might need to be done in your old or new space but which you are too busy to address at the moment. Hire Man with Van offers all this and more at very affordable prices. To find out how much you can save by hiring us for your move, give us a call at 020 8746 9666 and ask to speak to one of our removals specialists for a quote.